If you like to participate to the Satellite Event *FoodCAS*, its subscription is included in ISCAS fee. If you like to participate to FoodCAS only, the price to be considered is the one of a Full Day Tutorial.
Main scope of FoodCAS Satellite Event @ISCAS 2019 is to bring together contributions about innovative CAS-based solutions for the Food Chain, with main focuses on:
Circuits and Systems for Food production, transportation & quality assessment
Tools and technologies for detection, separation and manipulation of food samples
Nano and Micro technology (acoustic, optic, fluidics, …) for Food and Beverage applications
Signal and image processing for Food & Beverage applications
IoT devices and networks for precision agriculture, food processing, goods transportation and packaging.
Organising Committee
Danilo Demarchi

Politecnico di Torino, Italy

Mohamad Sawan

Polytechnique Montreal, Canada

Tetsuya Osaka

Waseda University, Japan

Yosi Shacham

Tel Aviv University, Israel

John Verboncoeur

Chair IEEE SmartAg - Michigan State University

Sho Hideshima

Shinshu University, Japan

Stefano Giordano

University of Pisa, Italy

Alberto Tallone

University of Gastronomic Sciences, Italy

Nanjia Zhou

Westlake University, China

Danilo Pani

University of Cagliari, Italy

Alessandro Sanginario

Politecnico di Torino, Italy
Keynote Speakers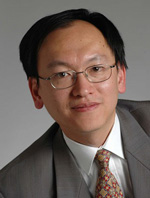 James Marshall Wells Professor, Department of Mechanical Engineering
Co-Director, Berkeley Sensor and Actuator Center
University of California, Berkeley
"Three-dimensional Microelectronics for in situ Monitoring of Milk Spoilage"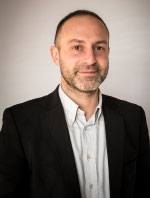 University of Gastronomic Science Studies, Pollenzo, Italy
Director Circular Economy for Food Monitor UNISG
Project Manager SEeD for Global Goals (Slow Food)
"Circular Economy for Food. Matter, energy and knowledge, in a circle."
On-Line Submission
Authors are invited to contribute and participate submitting a 1-page Abstract on-line using Epapers review system using the IEEE Conference template
Accepted papers will be selected for a 20 minutes oral presentation or poster
Selected papers will be published in a Special Issue of the Transactions of Biomedical Circuits and Systems
Important Dates
1-page Abstract Submission Deadline: December 31, 2018
Author Notification January 24, 2019
Final 4-page Manuscript Submission / Author Registration Deadline February 18, 2019
Venue
FoodCAS will be held at Sapporo Convention Center, Sapporo, Japan
http://www.sora-scc.jp/eng/index.html
For any information, please contact