Dear Colleagues,
It is our great pleasure to inform you that the 9th Scientific Meeting of the Asian Academy of Osseointegration (AAO) will be held in Sapporo from July 4 (Fri) to 5 (Sat) in 2014. On behalf of the organizing committee, we would earnestly like to invite you to attend.
The AAO was founded in 2005 with the mission of promoting the specialty of implantology in the Asian region. Since the first scientific meeting of the AAO was held in Seoul in 2005, the number of participants has increased year by year, and our organization has become one of the most active implantolgy societies in Asia.
The main theme of this meeting is "Cross Talk on Dental Implants between Basic Science and Clinics". We are preparing symposia on "Peri-implantitis", which is a most interesting topic concerning dental implants and "Bisphosphonate-Related Osteonecrosis of the Jaw and Dental Implants", which will be an important topic in the future.
Sapporo is a beautiful city and July, the beginning of summer, is the best season, with wonderful verdant foliage and many beautiful flowers. The meeting is going to be held in the Sapporo Education and Culture Hall close to Odori Park, which is renowned throughout Japan.
We look forward to seeing all of you in Sapporo in July 2014.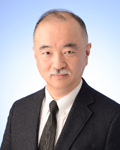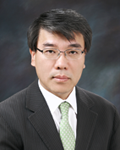 Atsuro Yokoyama Jung-Suk Han Co President
The Asian Academy of Osseointegration